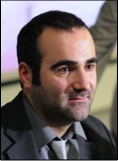 Prof. Dr. Manuel Pérez García
Principal Investigator
Prof. Perez Garcia is the first (and so far only) ERC grantee based in China conducting as principal investigator the GECEM-679371 (Global Encounters between China and Europe) at University Pablo de Olavide (Seville, Spain). He is founder and director of the Global History Network (GHN) in China. He currently is Associate Professor at the Department of History, School of Humanities, Shanghai Jiao Tong University.
Manuel's academic website; Global History Network; Shanghai Jiao Tong University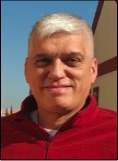 Prof. Dr. Manuel Díaz Ordóñez
Research Fellow
Manuel Díaz Ordóñez is Assistant Professor in the Economy and Economic History Department at University of Seville, Spain. He specializes in the study of strategic naval rigging industries, the Spanish Empire and the global expansion of hemp.